Case Study.3
TEC's current website: tractor-equipment.com
Tractor & Equipment Company
Tractor & Equipment Company just celebrated its 65th year and our principals have worked with its marketing team since 1959. That's what we call a long-term relationship. iSquared Communications handles advertising, direct mail, public relations and promotion for TEC's 21 heavy equipment distribution locations in Alabama, Georgia and Florida. Our most recent project was a complete overhaul and redesign of the company's website which was well recieved by the CEO.
770-594-0999
1005 Riverside Trace, Sandy Springs, GA 30358
P. O. Box 1752, Edgewater, MD 21037-1752
e-mail: rustypaul@isquaredcommunications.com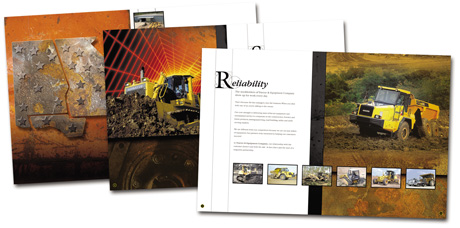 Three of the spreads found in TEC's corporate brochure.
campaign.09
Got a political race this year? | iSquared Communications blends all the tools of modern marketing with the proven campaign techniques used in high-budget national races to develop cost-effective, highly successful campaigns for Republican down ballot statewide, legislative and local races.
CAMPAIGN MANAGEMENT | VIEW CAMPAIGN PORTFOLIO
portfolio v5.0
Flash-based Portfolio 5.0 | Looking for a complete-services company to meet all of your marketing needs? Several recent examples from our graphic design department are available online. Adobe Flash Player required for viewing. A high-bandwidth connection preferable.
VIEW i2.portfoliov5.0 | DOWNLOAD FLASH PLAYER